---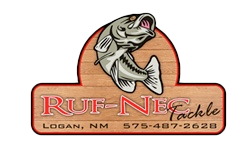 November 29th Main Lake Water Temp. mid to low 50s
The Lake elevation is 3774.95 Storage is 129,000 acre ft.
The Main Lake is stained.
Not much changed over the past week. Fishing pressure was very light over the holiday weekend with only 3 or 4 boats on the lake.
It is getting to be the time of the year that there isn't much to say on a weekly basis in the fishing report. I will update the elevation and storage every week and will add a report if things change.
Until Next Week,
TIGHT LINES, GOOD FISHING, AND "MAKE 'EM BITE"!
Ben
FOR INFORMATION ABOUT TOURNAMENTS AND EVENTS
Catch of the Week