---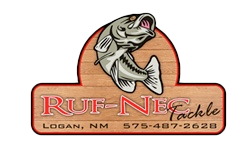 September 21st Main Lake Water Temp. Mid 70s
The Lake elevation is 3779.22 Storage is 153,000 acre ft.
The Main Lake is clear.
The nights are starting to feel like Fall is coming. The Lake surface temperature is starting to drop and the fish should start to move up and get more active.
White Bass are still not good yet, but I did have 2 reports from folks that found a vertical jig bite in 25 to 35 feet of water. It still appears that you have to find a school that is willing to bite, but it is a start.
Walleye are slow.
Catfish ar fair, mostly using Punch Bait over baited holes.
Bass aren't great, Smallmouth are the most active. It is still a finesse bit in 15 to 20 feet of water that is producing the best for Smallies. There were only a few reports of Largemouth caught this week.
Hereford Bass Club-9/19/21-3 Fish Limit
1st Place-Walter Burnett-7.90 lbs.
2nd Place Gabriel Riveris-6.76 lbs.
3rd Place-Matt Abeyta-5.0 lbs.
Big Bass-Walter Burnett-3.45 lbs.
The Logan Open is Back! The 29th annual Logan Open will be held on October 2nd & 3rd. Entry Fee is $100.00 per team and there is a $10.00 optional Big Bass pot. For more information call Calvin Liles, 575-403-6161, or give me a call here at the store. We are looking forward to seeing you all again!
Until next week,
TIGHT LINES, GOOD FISHING, AND "MAKE 'EM BITE"!
Ben
FOR INFORMATION ABOUT TOURNAMENTS AND EVENTS
Catch of the Week