---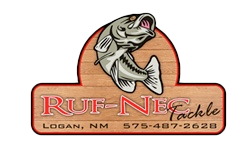 April 13th Main Lake Water Temp. Mid 50s
The Lake elevation is 3775.93 Storage is 134,100 acre ft.
The Main Lake is clear.
The fishing was fair over the weekend. Nearly everyone that I talked to caught at least a few fish.
It looks like Walleye are winding up their spawn in the area near the dam. Most of the reports that are coming in now are from folks using Live Minnows and jigs on gravel points and flats.
White Bass are fair trolling in the Upper Canadian. Flicker Shad, Model A Bombers, and Shad Raps seemed to be working the best. If you are casting to the bank, Curly Tail Grubs and small Swimbaits are working.
There have been a few reports of Catfish being caught using cutbait on trotlines in the Upper Canadian.
Smallmouth are staging, in fact I think some may be on beds now. Spinnerbaits and Square Bill Crankbaits both are good choices for shallow Smallies. Largemouth are starting to show up and will improve as the water continues to warm.
Hereford Bass Club is hosting an open tournament this coming Sunday, April 18th from 6:00 AM to 2:00 PM. You can enter at Ruf-Nec Tackle Saturday or Sunday morning. For more information call Dan Brooks at 806-344-6832. (Yes, we are actually going to have some tournaments this year!)
One of our new items this year is one that Booyah Bait Co. brought back, the legendary XCSseries. This silent square lip series wobbles and semi-rolls to show it's flash and the color patterns etched with scales sela the deal on shallow feeding Bass.The hooks ride up against the body to reduce snags, and the square lip lets you "bump and run" through cover.
Until next week,
TIGHT LINES, GOOD FISHING, AND "MAKE 'EM BITE"!
Ben
FOR INFORMATION ABOUT TOURNAMENTS AND EVENTS
Catch of the Week