---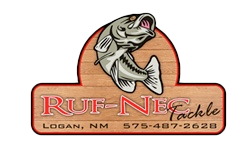 December 5th Main Lake Water Temp. Low 50s
The Lake elevation is 3782.15 Storage is 162,800 acre ft.
The Main Lake is clear.
The 2 or 3 boats that braved the weather over the weekend did well on White Bass. Most were caught on main lake flats in 30 to 40 feet of water. The flat in front of Mine Canyon was one area that has been producing well.
Walleye are more sporadic but there are some being caught mixed in with the Whites.
Until Next Week,
TIGHT LINES, GOOD FISHING, AND "MAKE 'EM BITE"!
Ben
FOR INFORMATION ABOUT TOURNAMENTS AND EVENTS
Catch of the Week