---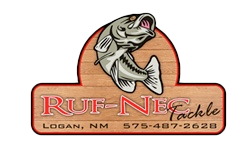 May 30th Main Lake Water Temp. Low 70s
The Lake elevation is 3781.48 Storage is 167,100 acre ft.
The Main Lake is dirty.
The rains finally came and there is a lot of new water to fish now. The Lake is up 8.28 feet in elevation since last Tuesday morning and it is still rising some as of this morning.
The bite slowed down for just about everything over the weekend but it should start to improve as the fish adjust to all of the fresh habitat.
Catfish are very good in Ute Creek on Nightcrawlers, Chicken Liver, and Danny King's Punch Bait.
We only had a few reports on Bass over the weekend. They seem to be moving up with the new water and were biting fair. Wacky rigged Stick Worms were working well as well as MaxScent Hit Worms and MaxScent Flat Worms.
White Bass were good trolling with Bandit 200 and Bandit 300 Crankbaits.
We didn't have many reports on Walleye this weekend.
Crappie were starting to move shallow before the lake starting to rise, Not many reports over the weekend.
Until Next Week,
TIGHT LINES, GOOD FISHING, AND "MAKE 'EM BITE"!
Ben
FOR INFORMATION ABOUT TOURNAMENTS AND EVENTS
Catch of the Week