---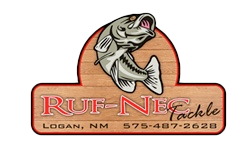 July 27th Main Lake Water Temp. Upper 70s
The Lake elevation is 3780.11 Storage is 158,500 acre ft.
The Main Lake is stained.
As we approach the end of July and enter into August fishing is about how you would expect it to be, fairly slow.
White Bass are the one bright spot. They are feeding on Shad on the surface through out the day. Surface lures are working as well as Hex Wobblers and even Slabs and Blades, when you can keep up with them.
Bass are pretty slow during the day but Vibrating Jigs and Swims Baits are producing some fish before sunrise and as dark approaches in the evening.
Walleye are mostly in 20 to 30 feet of water. Bottom Bouncing with 'Crawlers is about the only the only thing that I have heard about that is producing Walleye right now.
Catfish are fair, mainly on Punch Bait.
I didn't have any reports on Crappie.
Until next week,
TIGHT LINES, GOOD FISHING, AND "MAKE 'EM BITE"!
Ben
FOR INFORMATION ABOUT TOURNAMENTS AND EVENTS
Catch of the Week