---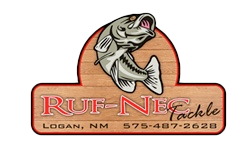 May 11th Main Lake Water Temp. Lower 60s
The Lake elevation is 3775.60 Storage is 132,400 acre ft.
The Main Lake is clear.
The bite is really starting to get good. If the weather holds, this coming weekend should be a good one.
Walleye- Fair to Good- Berkley Gulp Minnows and Live Minnows rigged on jigs are working for 'Eyes in 20 to 25 feet of water. Spinner rigs tipped with Nightcrawlers bottom bounced at the same depth has also produced a few limits.
White Bass-Fair-Trolling with Flicker Shad or Model A Bombers in 15 to 20 feet of water was working well this week. The Mine Canyon area and Horseshoe Bend were both good spots.
Crappie-Good-Ute Creek has been producing good numbers of Crappie for folks using Live Minnows or curly tail grubs. Road Runners are also starting to work in the Canadian River in the area of the Bell Ranch House.
Catfish-Fair to Good-Danny King's Punch Bait and Chicken Liver are both working well.
Bass-Very Good-Both Smallmouth and Largemouth are staging and are biting in shallow water. Berkley Chigger Craws, Yum Dingers, Berkley Generals, and various Creature Baits are turning up some really nice Bass. Bryan Hages caught and released a 5.10 lb. Smallmouth Saturday, May 8th, on a Berkley Champ Craw. The females look to me like they are just about ready to start locking on the beds!
Hereford Bass Club held a 1 day tournament Saturday, May 8th. They had 22 participants that weighed in 40 Bass.
Hereford Bass Club-5/7/21-3 Fish Limit
1st Place-Bryan Hage-8.30 lbs.
2nd Place-Eddie Ambold-7.00 lbs.
3rd Place-Aaron Brewer-6.98 lbs.
Big Bass-Bryan Hages-5.10 Lbs.
Be sure and stop by the store and say hello when you are in town. We look forward to seeing you and I certainly appreciate your business!
Until next week,
TIGHT LINES, GOOD FISHING, AND "MAKE 'EM BITE"!
Ben
FOR INFORMATION ABOUT TOURNAMENTS AND EVENTS
Catch of the Week
Bryan Hages-5/8/21-5.10 lbs.