---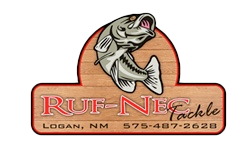 October 19th Main Lake Water Temp. Mid 60s
The Lake elevation is 3778.80 Storage is 150,500 acre ft.
The Main Lake is clear.
The cooler weather is starting to bring the water temperature down and the bite is starting to improve.
Walleye are starting to hit SlingBlades fished vertically in 25 to 40 feet of water on Main Lake points. There is also a pretty good bite on Berkley Gulp Minnows worked in 10 to 15 feet of water very early in the day.
White Bass are also starting to pick up. Trolling with baits that run 15 to 20 feet was working over the weekend. Also vertical jigging Slabs and Blades in 25 to 35 feet of water is starting to produce some Whites.
New Mexico Walleye Assoc. NM Governor Cup-Oct. 16th & 17th
1st Place-McWilliams/Weston-20.75 lbs.
2nd Place-Stroud/Beilue-20.05 lbs.
3rd Place-Ross/Gonzales-16.33 lbs.
4th Place-Glamos/Britton-16.05 lbs.
Big Walleye-Carr/Peterson-3.08 lbs.
Until next week,
TIGHT LINES, GOOD FISHING, AND "MAKE 'EM BITE"!
Ben
FOR INFORMATION ABOUT TOURNAMENTS AND EVENTS
Catch of the Week