---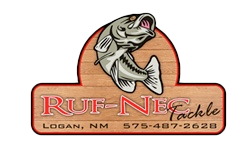 November 30th Main Lake Water Temp. low 50s
The Lake elevation is 3778.20 Storage is 146,900 acre ft.
The Main Lake is stained.
Not a lot has changed over the past week. It appears that the Walleye are starting to gather up a little better. The White Bass are schooling up better but they are still on the move. Most of the Whites that we are catching are really small.
We fished Monday and concentrated on main lake flats, fishing close to channel drops with SlingBlades. Managed 2 nice Walleye and 10 large Whites. Most of the bites were coming in 24 to 28 feet of water.
I am going to try to get out again Thursday, so if you ar fishing this weekend stop by and I will give you an update.
Until next week,
TIGHT LINES, GOOD FISHING, AND "MAKE 'EM BITE"!
Ben
FOR INFORMATION ABOUT TOURNAMENTS AND EVENTS
Catch of the Week